Sacred Ground hosts two annual Teen Town Hall meetings and workshops for the entire student body at Hirsch High School. Our goal is to give students a voice and let students know that we are listening to, and care for, their concerns.
Our 9th Annual Town Hall, "Restore-Rebuild-Renew," paired students with panelists to discuss such topics as restorative justice circle-keeping, entrepreneurship, working in trades, and youth mentorship. Students were able to have Q&A with panelists and had the opportunity to follow up with panelists individually afterwards. .
Sponsors have included Illinois Worknet Center, Becoming A Man (BAM), My Dream Entertainment Productions, National Action Network (NAN), and the State's Attorney's Office.
Sacred Ground Ministries hosts an annual back to school "peace and prayer" march. Families, children, and people from all over the Grand-Crossing neighborhood come together to take a stand against gun violence.
Sacred Ground believes that this attack on our community is an act of spiritual warfare that cannot and will not be won in the natural realm alone. Using the fruit of the Spirit, people of all ages, we prayed and planted seeds of love for the entire school year. We prayed for what we could become and celebrated our community in . By coming together, we promised to continue to put our arms around our children by mentoring, tutoring and supporting our communities.
Sacred Ground partners with Hirsch High School's incoming freshmen and their parents to experience their high school orientation. Parents, teachers, and Sacred Ground volunteers travel with students to downtown Chicago. Riding a double-decker bus through downtown Chicago, students visited Columbia College and the Library of the Chicago Cultural Center.
Our orientation gives freshmen a chance to look ahead to college life and start developing a mindset of success. We will continue to expose our students to opportunities, education, and skills by exposing them to the world around them.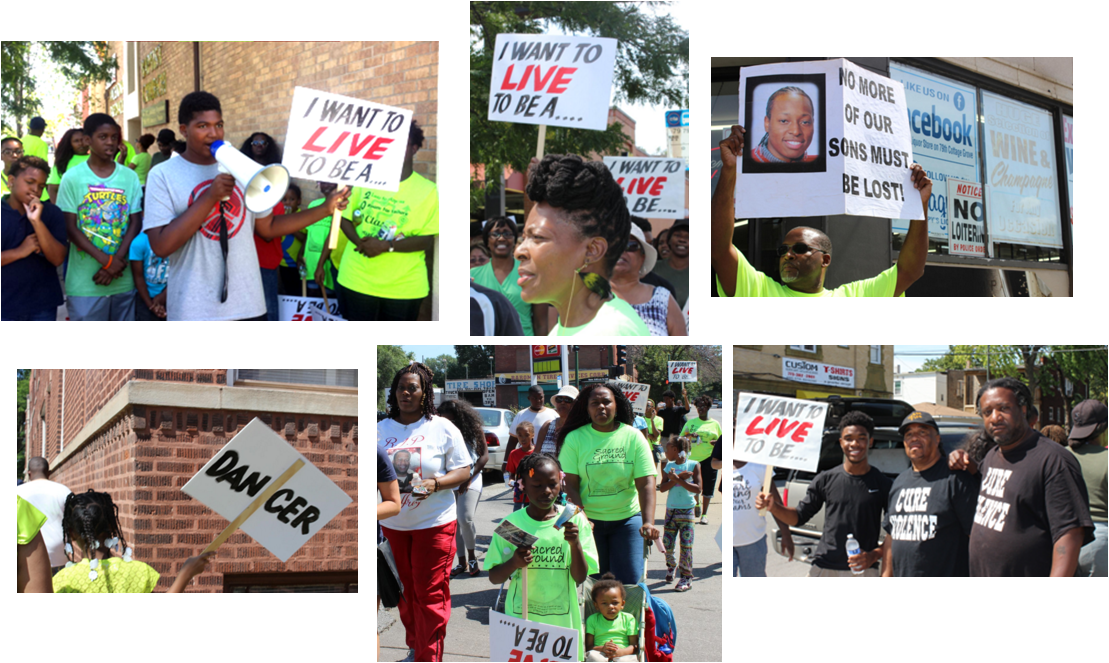 COVID-19 COMMUNITY FOOD DRIVES
BACK TO SCHOOL
"PEACE AND PRAYER" MARCH
Sacred Ground hosts an annual Parent Forum. Parents gather in a wrap session to have their needs assessed and participate in team building activities, complete with refreshments and gift giveaways. The forum is designed to get parents' input and provide schools with information to better meet parent's needs.
Past forums have focused on parents' desired changes for Hirsch High School and ideas for how they might contribute to those changes; suggestions for better relationship with teachers; interest in a greater access to teachers; discussion on the effect of violence in their lives; needs for stress release; and adult mentoring. We also provide volunteer packets for those interested in becoming school volunteers.
STUDENT COUNCIL ELECTIONS
TEACHER APPRECIATION WEEK
TEEN TOWN HALLS + WORKSHOP
YOUNG CHEFS IN THE MAKING
STUDENT COUNCIL ELECTIONS
Sacred Ground has organized teacher's appreciation week for the last three years at Hirsch High School. This spectacular week gives us an opportunity to express our appreciation for the teachers, in an attempt to build a relationship with teachers and staff. We want them to feel secure with our presence and to let them know how much they are needed and appreciated. This project gives us an opportunity to celebrate them with a continental breakfast, flowers, gifts, lunch, and on the last day, an appreciation cake.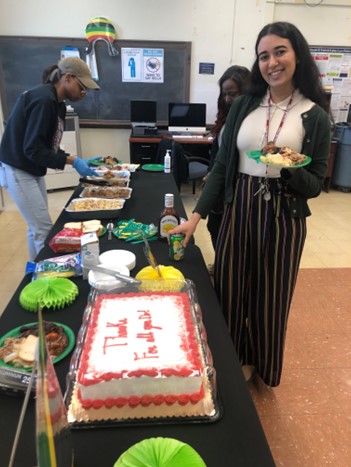 PARENT APPRECIATION DAY &
JOB APPLICATION ASSISTANCE
Sacred Ground partners with Hirsch High School to present an annual Black History Program during Black History Month. Students, teachers, and community members put on presentations, panels, skits, and more to celebrate the multifacetdness of Black History in Chicago and beyond.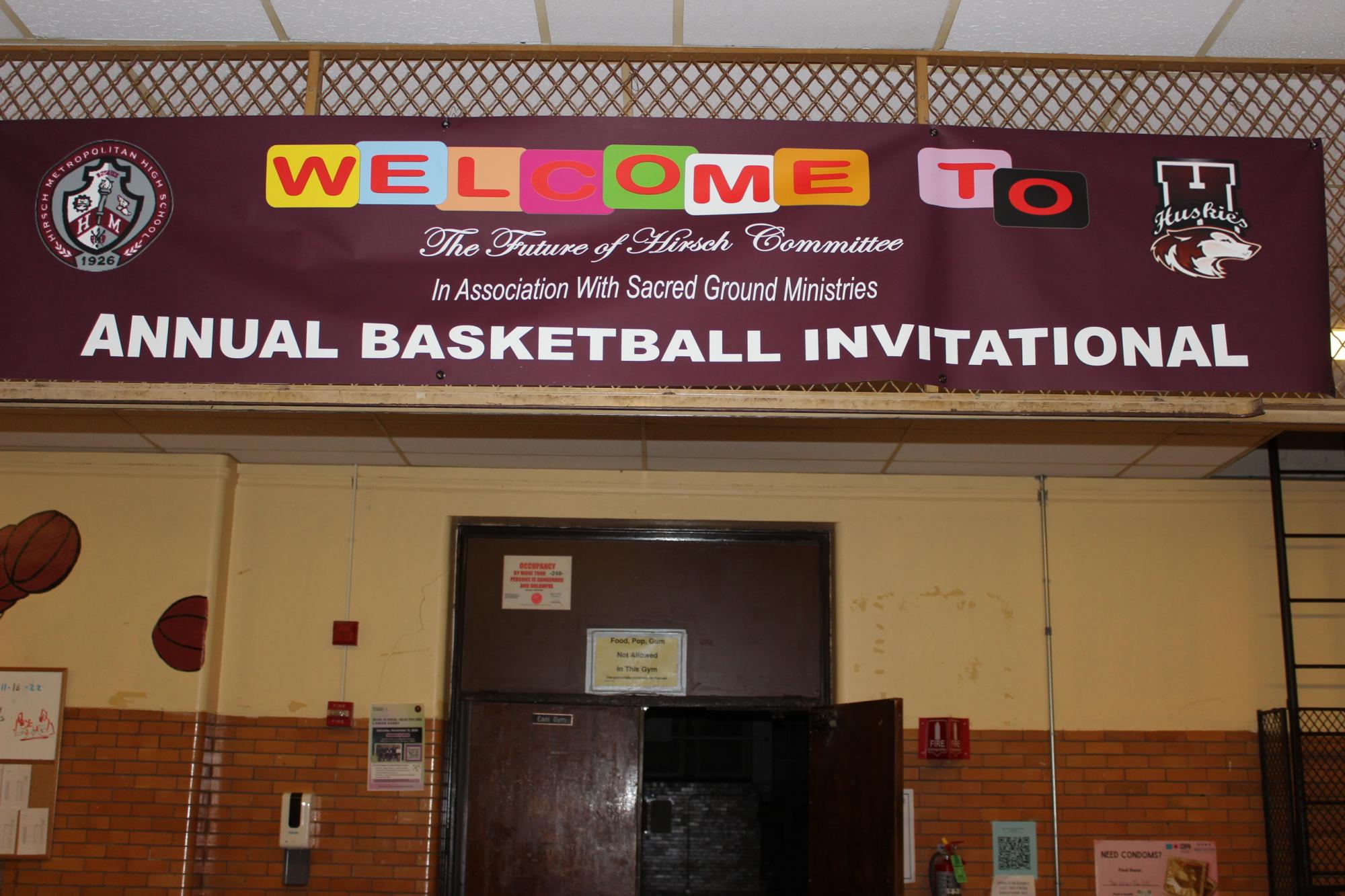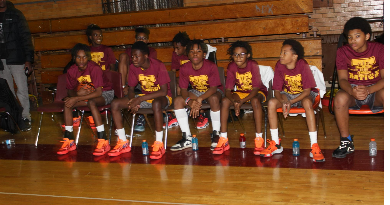 Sacred Ground partners with Hirsch High School to host an Annual Holiday Basketball Tournament. Sacred Ground hosts students from Tanner Elementary School, Burnside Elementary School, Lindblom Math and Science Academy, and other schools. Sacred Ground provide jerseys, t-shirts, trophies to winning teams, and medals to all participants. Sacred Ground also provides free food, and free admission to the game for all participants and community members in attendance.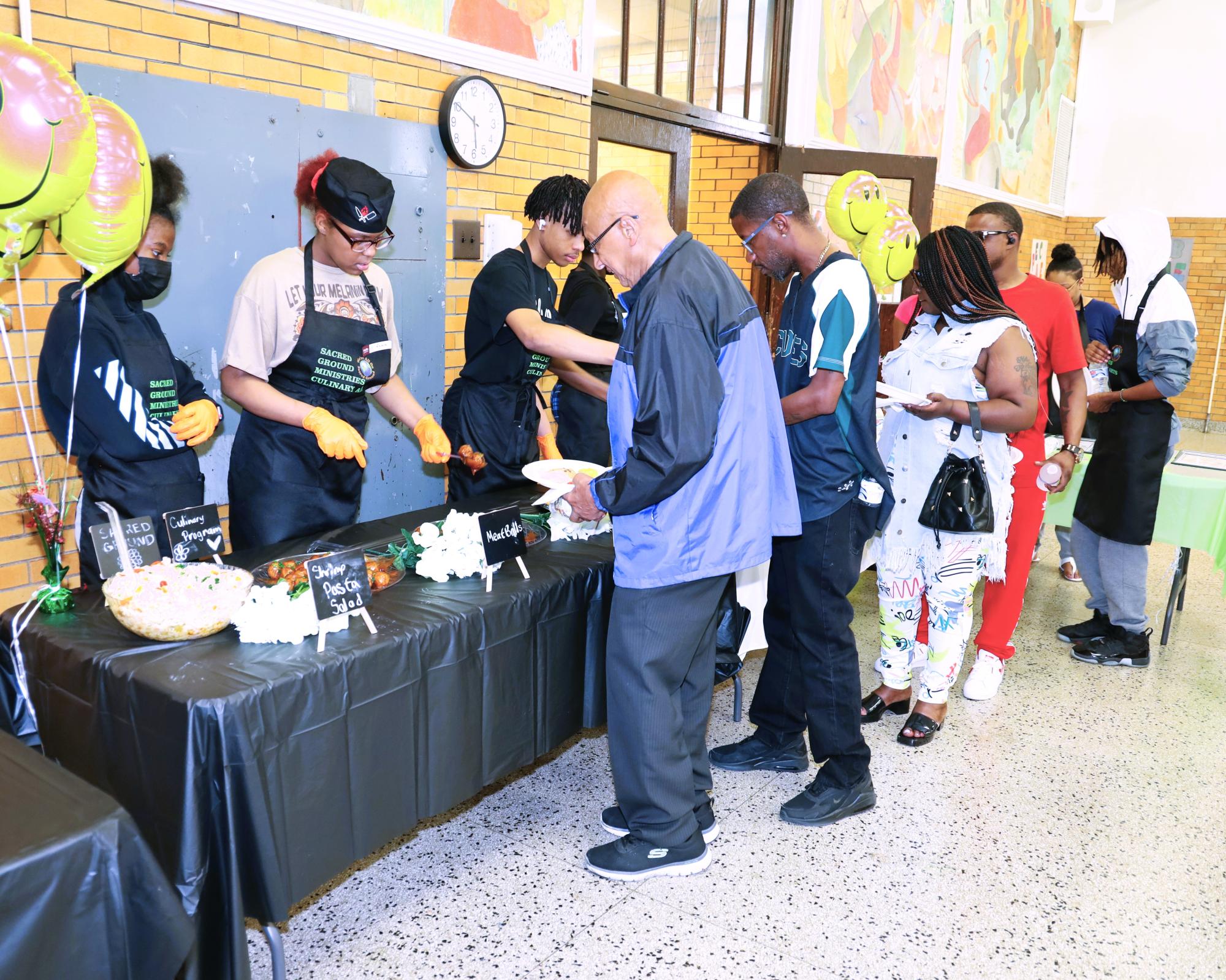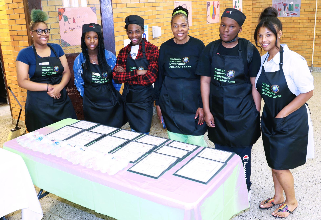 In 2023, Sacred Ground Ministries launched an after-school culinary program, "Young Chefs in the Making." Sacred Ground's culinary arts program prepare students for employment in the hospitality, restaurant, and fast food fields. Student learn how to prepare healthy meals to combat obessity. All student are trained to received the Illinois State Food Safety Handling Certification. Some alumni of this program have chosen to attend Chicago City Colleges to furtheir their education in culinary arts. Piloted at Hirsch Metropolitan High School, Sacred Ground seeks to expand this program to other CTE programs in the Chicago Public Schools. Students receive uniforms, apron and chef hats to ensure sanitary food preparation. All student participants receive a monetary stipend for attending our Culinary Arts Program and completing the program.
.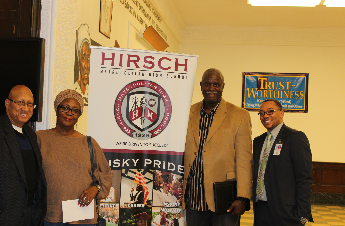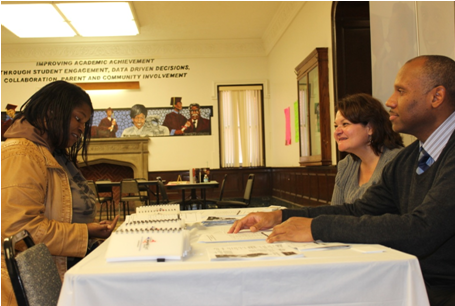 Sacred Ground hosts parent appreciation days during report card pick up. We inform parents about our partnership with Hirsch High School. We encourage parents to get involved through their Local School Council or Parent Action Council. We also appreciate parents with snacks, gift cards, and important information that could be value to their lives. Sacred Ground also hosts job application fairs to help parents find new in the Chicago area.
BLACK HISTORY MONTH PROGRAM
Sacred Ground mentors our Hirsch High School students to become leaders in their student governments. Volunteers work with them to support their vision for improving their schools and working with their peers by campaigning for student council positions. By working with students to develop their vision, we are building a new generation of leaders that we need to guide and empower our communities.
Since 2020, Sacred Ground Ministries has hosted community food drives at Hirsch High School, Tilden High School, and other community partners to address food insecurity in the community that has been heightened by the COVID-19 pandemic. Sacred Ground has distributed over 3,000 meals to families in the Grand Crossing community since the pandemic. Sacred Ground has worked with the Chicago Food Depository, DOT Foods, Midwest Foods, local churches, and the Touch Gift Foundation to help the community's hardest hit families who are struggling to feed their children. Our trusted relationship with CPS allows us to distribute food on school grounds, making it convenient for community members to receive fresh groceries, non-perishables, and other food items.
SUMMER ENRICHMENT PROGRAM
Sacred Ground Ministries started an annual Summer Enrichment Program in 2018 to provide quality summertime experiences to children and adolescents in the Greater Grand-Crossing and surrounding communities. Activities include swims at the Chicago Park District, culinary arts, arts & crafts, restorative justice peace circles, photography, and outdoor field trips to downtown Chicago and to see the Chicago White Sox at Guaranteed Rate Field. The Summer Enrichment Program is free to all eligible community residents.